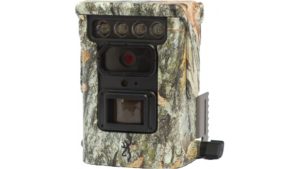 NEW FOR 2017*
We are extremely excited for the new Browning Defender 850! As hardcore hunters and Bear baiters we strive to find solid cameras that can provide us with key information about our hunting areas, What time is that bear coming to the bait? What scent or product is he paying the most attention to? What direction is he coming from? All these questions run through our heads each year as we set baits and then return to check our trail cameras, When season opens we travel to our stands to sit and wait for the ghost of the forest to apprear, We personally do not like to approach our cameras and spread more scent around the areas on the nights we hunt. We walk straight to our stands, we dont approach the bait sites or proceed to check the cameras, We normally sit the hunt out and then pull sd cards on the way out after the hunt. But the hard part is while we are sitting there we are going crazy wondering all the questions from above, what time are the bears coming, how many bears, has a new BIG bear showed up? all these crazy questions! BUT, (Now here is the exciting part about the new Browning Defender 850!) Now we can go to our tree stands, climb in, and then connect to our trail cameras to view the weeks pictures VIA bluetooth from our smart phones! We can access the pictures and the camera all from remote! We will know everything we need to know without ever approaching our trail cams or the bait site spreading more scent and causing more noise! This is a HUGE tool for us! Email cams are expensive, and you don't always have service, especially in the bear woods, Team BoarMasters is extremely excited for this new technology, kudos to Browning for creating some awesome new cams! cant wait to try them out! If you would like to purchase one of these cams from us directly from us here at BoarMasters please click the BUY THIS PRODUCT box to go directly to the Browning Defender 850 Trail camera listed on our website.

Are you and Infomation Type Guy like us??? All the specs and details on the new Browning Defender 850 is below
_____________________________________________________________________________________________
The Defender 850 is a New concept in trail cameras, packed with our best camera features and technology, including Bluetooth and WiFi connectivity via the Browning Trail Cameras mobile app. You can now preview and download crisp 20 MP images and full HD quality videos right to your mobile phone or tablet without disturbing your camera in the field. You can also change camera settings and have a live preview image from the camera, right in the palm of your hand. The Defender 850 camera has a detection range of 80-ft and an IR flash that can be adjusted to Power Save, Long Range or Fast Motion settings. The compact camera case features an all steel constructed adjustable tree mount to perfectly aim your camera in the field. The Defender 850 camera includes one (1) 16 GB SDXC memory card and four (4) CR123A lithium batteries.
Key Features:
20MP Camera
Compact Case Size (4.5" x 3.2" x 2.2")
WiFi/Bluetooth Compatible via the Browning Trail Cameras Mobile App
Adjustable Nighttime IR Flash Settings (Power Save, Long Range, Fast Motion)
1920 x 1080 Full HD Videos with Sound (20 Second cap on night videos)
Built In Adjustable Mounting Bracket
Timelapse Plus Camera Mode with IR Triggered Images
Supports up to a 128 GB SDXC Memory Card
Includes 16 GB SDXC Memory Card and Four CR123A Lithium Batteries
Distance & Speed Features:
120 ft. Flash Range
80 ft. Detection Range
.40 Second Trigger Speeds
.80 Second Recovery Time
Up to 8 Multi-Shot Images
Up to 8 Rapid Fire Images
Programmable Picture Delay (Range from 5 sec. to 60 min.)
Additional Features:
Smart IR Video Detection System
SD Card Memory Management Option
Preview and Save Images and Videos to your Smartphone or Tablet
Long Battery Life from 4 CR123A Batteries
Data Strip on Picture Displays : Time, Date, Temperature, Moon Phase and Camera ID
Camo Finish
Compatible with Browning "BuckWatch Timelapse Viewer" Software